10 reasons not to use Hotmail
This article has been archived and may contain outdated information.
Did you ever try to explain to a friend why he or she shouldn't use Hotmail? There are many good reasons to avoid Microsoft's services, but these reasons are not so easy to explain in a clear and unambiguous way.
This article details 10 technical and ethical reasons about why Hotmail is not a good choice. If you find it useful, please share it!
1. Hotmail limits the attachment size
Hotmail's attachment size limit has been 10 MB for years. Meanwhile, many webmail providers offer between 20 and 100 MB – for free! Even the paying version Hotmail Plus allows only 20 MB, while Gmail and Yahoo provide 25 MB.

Q. Why would I need more that 10 MB attachments?
A. 10 MB is not only the largest size for one attachment, but also the maximal size for all attachments together (for each e-mail)! If you have a recent digital camera, you won't be able to send more than 3 full-size pictures. And forget about sending even a small video taken with the same camera through Hotmail. It won't work. (Anyway, e-mails are not suited for bigger attachments. Use a service like Dropbox.)
2. Hotmail spams outgoing e-mails
Before sending them, Hotmail injects ads (with active links) inside your outgoing e-mails. As a Hotmail user, you're de facto advertising Hotmail and other Windows Live services to your contacts – mostly without realizing it!
Yahoo Mail has stopped this dishonest practice long ago, and Gmail doesn't insert ads to outgoing messages. If you don't want to spam your correspondent's inbox anymore, leave Hotmail!

3. Hotmail doesn't support IMAP
The Internet Message Access Protocol (IMAP) is one of the two most prevalent Internet standard protocols for e-mail retrieval (the other being POP).

Hotmail does not support IMAP. According to Wikipedia, following free webmail services do support IMAP: Gmail, AOL Mail, the Russian provider Mail.ru.
Q. Why would I need IMAP?
A. IMAP probably is the best solution to sync your existing email account with mobile devices: Android, iPhone, BlackBerry, Palm webOS, Symbian or even – open standards achieve miracles – Windows Mobile 5 or 6 devices. You could also use IMAP in Microsoft Outlook, Apple Mail or Mozilla Thunderbird – but not with an Hotmail account.
As it does not support IMAP, syncing Hotmail to an iPhone will need money and patience.
4. "Hotmail" doesn't sound serious
The name "Hotmail" itself does not sound like anything serious. If you use it only for private correspondence, you'll be fine. Only your geekiest contacts may tastelessly roll in the aisles when they see your e-mail address, but they won't stop loving you for so little.
However, please do forget about using a Hotmail address for business purposes, or worse, send job applications from a Hotmail address, especially in the IT field. It could promote your application on its direct way to the shredder.
If you personally don't mind about your e-mail address ending with @hotmail.com, you should know that some people do – not to speak of human resources managements.
5. Hotmail can't forward e-mails
Hotmail does automatically forward e-mails, but only to other Windows Live Hotmail accounts – else you have to pay!

On the other side, Gmail, Mail.ru, the German GMX as well as the Czech provider Seznam.cz provide automatic e-mail forwarding for free..
Q. Why would I need e-mail forwarding?
A. Let's take two basic scenarios as examples:
1. Suppose you have a private (Hotmail), as well as one or more other (professional, academic, internet-provider-based, …) accounts. With e-mail forwarding, you could automatically forward e-mails from one account to another, so that you wouldn't have to check so many inboxes. Impossible with Hotmail.
2. Suppose that you have had a Hotmail account for years, but it doesn't satisfy you anymore – be it for technical or moral reasons. When moving to a new e-mail provider, you'll want to configure Hotmail to forward incoming e-mails to your new address. Hotmail won't. You're trapped!
6. Hotmail deletes your e-mails

Hotmail has a long history of not delivering e-mails, blacklisting entire domains, silently deleting attachments and filtering spam too aggressively, which marks as junk or erases important e-mails. Don't believe me, check these links:
Why you should quit using Hotmail and advice others to do the same, a post about abusive blacklisting and silent message deletion
(link broken, removed)
Why is Hotmail so bad at spam?
(about Hotmail's defective spam filter and abusive IP blocking)
Some more links:
1. Hotmail Fails To Deliver Up To 81% Of All Attachment Emails
(↑ October 2022 update: this article does not exist anymore)
2. Hotmail's anti-spam measures snuff out legit emails, too
7. Moral issues concerning Microsoft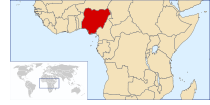 In November 2007, Microsoft has been caught bribing the Nigerian organization TSC, which wanted to deploy 17,000 Intel Classmate PCs (rugged laptops aimed for educational use in developing countries) with a pre-installed Mandriva Linux system. Amount of the bribe: $400,000.
8. Microsoft wants your money
Microsoft has been condemned several times by the European Union, for blocking its competitors out of the market through anti-competitive practices and abuse of its dominant position in the market. In 2008, the EU fined Microsoft €899 million (US$1.44 billion), the largest penalty ever imposed in 50 years of EU competition policy.
Q. Am I concerned by this?
A. Yes, almost directly! As in the similar case EU vs Intel, anti-competitive practices result in companies earning monopoly profits, causing higher prices on the consumer market. Concretely, if you acquired a PC in the past years, it was overpriced because Microsoft made monopoly profits on the bundled software. Too much of your money ended up in Microsoft's pocket.
9. Microsoft is NOT green
Greenpeace regularly publishes a guide to green electronics, in which Microsoft scores disastrously: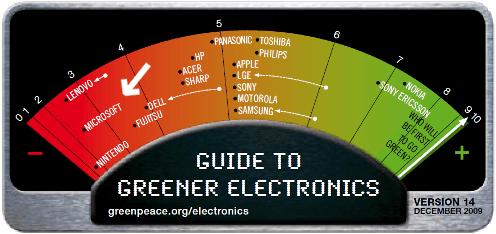 Well, I know, this "guide to greener electronics" is about electronics, not about software and webmails. However, if you care about toxic chemicals, recycling and climate change, you should know that Microsoft does not.
Details about Microsoft's calamitous ecological results in this pdf. Take also a look at the Greenpeace Cool IT Challenge (pdf).
10. More reasons not to use Hotmail
Do you miss a good reason for not using Hotmail? Please add a comment, and I'll be glad to update this article. I'm particularly interested in information on:
– Microsoft's direct involvement in the irregularities of the standardization of Office Open XML process
– Microsoft's support to anti-ecological lobbies
Final thoughts
There are plenty e-mail providers here around, Wikipedia provides a comparison of webmail providers. To me, Gmail is clearly the winner, both from a technical and an ethical point of view. A migration from Hotmail to Gmail is fast and painless, as Gmail will import e-mails and contacts for you.
Some local e-mail providers also have excellent technical specifications, the Egyptian Gawab, the German GMX, the Russian Mail.ru and the Czech Seznam.
By Johannes Eva, January 19, 2010